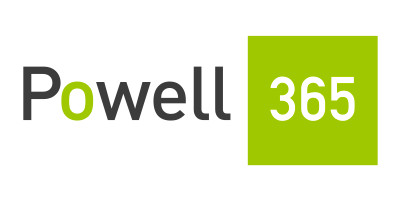 The Digital Workplace for Office 365 & SharePoint 2016
Looking for a customizable digital workplace that is deployed in less than 1 month for your employees? With Powell 365, it's possible!
Powell 365: An intranet with optimum user experience to develop communication and collaboration between your teams

Fall in love with your Intranet!
Valo is a ready-to-go modern intranet on Office 365 and SharePoint. Say goodbye to email chaos and old-fashioned ways of working. Valo Intranet brings together the most popular intranet features, and creates competitive edge by increasing productivity and improving work satisfaction. Valo is built on Microsoft's recommended cloud add-in model, so Office 365 continuous updates are always safe.
Valo Intranet has more than 600,000 daily users and 250+ happy customers worldwide. Valo is easy-to-use, mobile-friendly, and technically strong – a flexible solution for the changing world. Valo is the last intranet you'll need!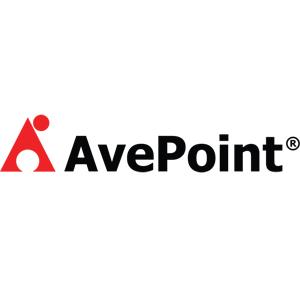 Migration, Management, Protection:
AvePoint has the solutions you need, plus award-winning support and services to help you master Office 365, SharePoint and beyond.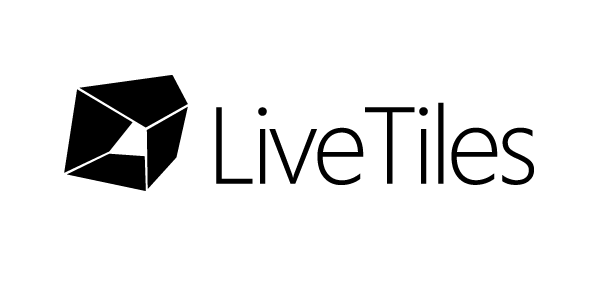 All-in-one solution for content, collaboration and integrations. Create
beautifully engaging sites on SharePoint & Office 365 and give teams a
winning user experience. No code, no fuss.
internet  & Social media SPONSORs

Rencore is the leading provider of software protecting organizations against customization risks in Microsoft SharePoint and Office 365. Their proven suite of products detects and resolves potential security issues and compliance risks caused by custom coded solutions, third party components, and citizen developers.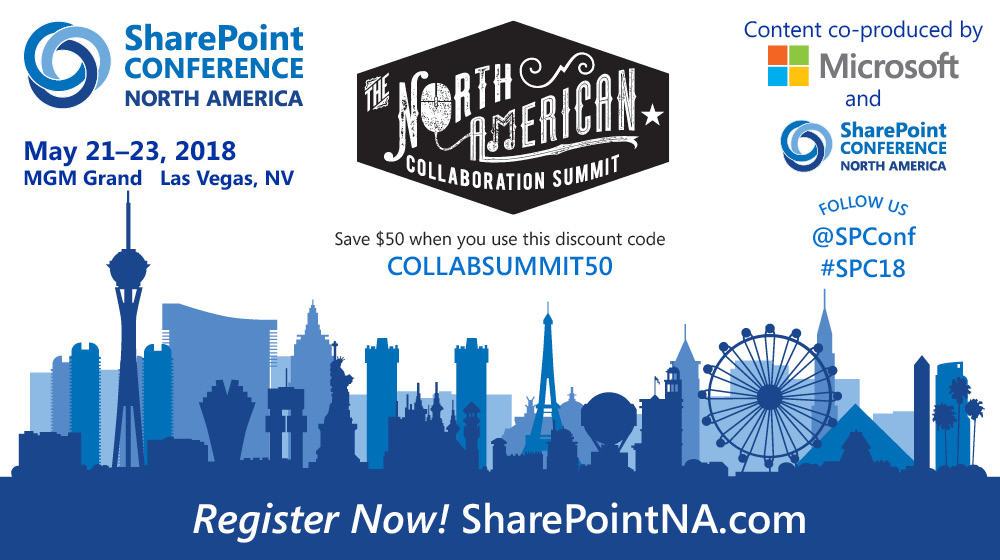 What better way to follow up a trip from Branson, than a trip to VEGAS!!  SPC is back and better than ever! Come back to Vegas and learn what's new and coming for SharePoint and how it impacts your job and organization. Use the discount code "COLLABSUMMIT50" and save $50 off registration. We'll see you there! 
Media, online, & prize SPONSORS

PAIT Group's team of MVP's and SharePoint professionals offer you unparalleled services in Office 365 and SharePoint. Whether you need training, migration, custom development, branding, support, or mentoring and guidance; PAIT Group takes the time to get to know you and your business's unique needs in order to provide the right solution for your organization.